Beginning a new project with a document scanning service should be the start of a successful partnership. However, before diving straight in, there are several factors you may need to consider. After all, document scanning is an intensive task, so finding the right partner is essential. Below are five questions to guide your search:
Customer First Document Scanning Services
Experienced Personnel and Secure Facility
Ability to Accommodate Special Requests
Proximity and Readily Available
Provides Reliable Start to Finish Approach
1. Is the vendor customer service oriented?
It goes without saying that establishing and maintaining a good, open line of communication with your vendor should be fundamental to any partnership. A reliable imaging vendor will be readily available for questions and concerns leading up to the project kick-off, and will have primary contact for communications. One of the benefits of working with smaller, more agile scanning companies is that your project manager will truly know and understand your project and should be able to implement changes on the fly. A good vendor will make you, the client, its top priority, and be more than happy to assist you at any given time.
2. Does the vendor have facility security and experienced personnel in place?
When dealing with sensitive documents containing PII, it is essential that you (and your clients, employees, and vendors) are protected. Finding an experienced vendor with extensive security measures in place should be a key factor. Talk to the prospective vendor about their building security and staff training and experience. Not only will experienced staff be more efficient, they're also more likely to be familiar with applicable privacy regulations and policies. Additionally, ask what their hiring requirements are—do they include background checks and drug screenings? A good digitization partner will also protect your data against hacking and breaches. Look for vendors that understand and are compliant with regulations like HIPAA and Sarbanes-Oxley.
3. Will the vendor accommodate your unique requirements?
Every imaging project is different. You likely have your own regulations and rules you must adhere to, and specific requirements for your project output. A good vendor will be able and willing to work with you to cater to your specific requirements. You do not want to choose a vendor that forces you to follow their own predetermined process. Flexibility and customization are essential characteristics of a good imaging vendor. The right partner will be able to offer choices such as multiple types of file output, various options for customized indexing, and total accessibility to your records while they are being processed. Finding a vendor that can tailor the project to your specific needs is crucial to a successful partnership.
4. Is the vendor local?
Although imaging vendors can digitize your documents from various locations across the globe, there are significant advantages to choosing a local vendor. For instance, large nationwide vendors often outsource their incoming client inquiries to a call center (or may even outsource the scanning process itself). This creates additional hoops to jump through for you as a customer, and creates a barrier-like wall to keep you from speaking with those actually in charge. However, choosing a small, local vendor means that you can be in direct contact with the project manager and company representatives. This gives you the advantage of talking to the right person very quickly for immediate access to your records or questions about the project and its progress. Additionally, a good local vendor will give you courier and pick-up options to quickly and easily retrieve your files from the vendor's site as you need them or on-demand scanning.
5. Does the vendor offer an 'End-to-End' solution?
When navigating through the universe of imaging vendors, it is important to keep in mind the overall big picture of your project. For instance, what happens to the hard copy documents once they are imaged? Do you need them securely shredded? Perhaps they need to be stored away according to company requirements? Early consideration of small details such as these can put you ahead of the game in your planning process. Knowing what you need for the full picture allows you to look for a vendor that supports the entire process – from record pick-up, to document imaging, to storage or shredding. Finding a vendor that can do it all makes the process much more secure and streamlined.
Overall, a good vendor should be able to analyze your project needs from start to finish, and offer a solution for every step of the way. In your search for the perfect imaging vendor, do not be hesitant to ask questions to ensure your needs are met. Remember to always keep the big picture in mind, and know what your end goals are.
Want to Know More?
Our service experts are available to answer any questions or concerns you may have regarding your document imaging strategies. Fill out the form below for more information, or Contact Us to speak with a sales representative.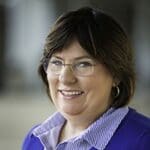 Posted By: Sherri Taylor – President/Managing Partner
Sherri Taylor is the Managing Partner and President of Armstrong Archives, one of the largest independent records and information management companies in the Dallas/Ft Worth area.