The safe and secure storage of records is of the utmost importance for a manufacturing company. Owing to the nature of their business, manufacturing companies generate thousands of records every day. These records may be related to production, inventory, sales, taxes, employment, payroll, research and development, finance and business development, and policies and statements. They need to be safeguarded for as long as they are relevant.
Reasons to use records management services
Storing such a huge number of documents at the manufacturing site or at the company's corporate office can create problems, such as lack of space to store the documents, lack of trained staff to manage the records, and risks of damage, theft, or breach. For this reason, many manufacturing companies choose to store their records in off-site locations managed by third-party document management services providers so they can focus on the manufacturing processes. If your company hasn't, then you should consider this option.
Why Choose Armstrong Archives
One company that has made a solid name for itself in the field of records management services is Armstrong Archives. This Carrollton, Texas-based company provides records management, document storage, document control, scanning, shredding, safe data destruction, recycling, and a range of other services for all kinds of businesses, including manufacturing companies.
The companies choose Armstrong Archives for records management services include security, reliability, flexibility, accessibility, as well as a wide range of services. Once entrusted to us, you will never have to worry about your documents because they will be totally safe from damage and thefts. Whenever you want them, you will be able to access them quickly and easily.
The services provided by Armstrong Archives
The records management services provided by Armstrong Archives to manufacturing companies include:
Document storage: We store all kinds of documents in our secure storage facility.
Records management: We use the latest and most advanced records management system to systematically and efficiently create, store, retrieve, and dispose of your records.
Records indexing: Indexing the records allows us to find requested documents instantly and deliver them to you within minutes or hours.
Barcode tracking: The use of barcodes makes the tracking of document inventory more efficient.
Online access to documents: Documents that have been scanned and saved as PDF or image files can be accessed online at any time.
Copy and fax services: Documents that are needed urgently will be copied and faxed immediately.
24/7 online access to inventory: Customers can access their inventory using the Internet at any time of the day or night.
Data destruction: Documents that are not needed are destroyed safely and irreversibly using cutting-edge data-destruction technologies.
Documents shredding: Files and folders containing sensitive documents are destroyed using a document shredder when they are no longer needed.
File viewing: Customers can view their files in our comfortable, air-conditioned viewing room.
Fast delivery: Urgently needed documents are delivered to the customers' location within two hours, on the same day, or by the next day.
Using Armstrong Archives' record-management services will not only free up space in your office, but your documents will also be safer. This is the reason many companies use the record-management services of Armstrong Archives.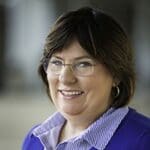 Posted By: Sherri Taylor – President/Managing Partner
Sherri Taylor is the Managing Partner and President of Armstrong Archives, one of the largest independent records and information management companies in the Dallas/Ft Worth area.