Law firms run on documents. There is always a need to record or access important information, including case files, client data, emails, written communications, and so forth. Keeping this information confidential is absolutely vital to your success as a law firm—after all, you have a legal and ethical obligation to keep client data completely protected. But do you have the right storage solution for your legal documents?
Reasons for Secure Document Management
The way you manage the documents you access daily at your firm is central to efficiency and security. If there is a breach, the results can be costly or even catastrophic. Lost or compromised client information can destroy the confidence they and prospective clients have in you. Class actions and other legal consequences can result, not to mention a loss of reputation. At the very least, a case may be compromised if certain information gets out.
Additional Benefits
Even if a security breach is unlikely to occur, maintaining an ironclad document management system is still a good idea, if only because it helps you operate more efficiently. Time is often lost recreating missing documents, sifting through emails, and searching files for vital case information. Secure document solutions can help mitigate that while also decreasing risk.
Secure Document Management Services
There are various document management methods your law firm can use to increase security. These include:
Offsite document storage—many services allow you to keep archives at a secure warehouse, making it more difficult for other parties to access your data
Document scanning, digitization, and indexing—Scanning on demand allows quick access to your information, and full digitization services make security far more efficient
Secure document shredding and disposal—document shredding services ensure that old information is no longer accessible by other parties
Armstrong Archives provides all of these secure document management services and more for your law firm. To make sure your client and firm documents are kept fully secure from prying eyes, contact us today.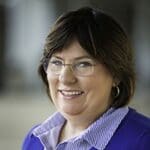 Posted By: Sherri Taylor – President/Managing Partner
Sherri Taylor is the Managing Partner and President of Armstrong Archives, one of the largest independent records and information management companies in the Dallas/Ft Worth area.