If you work in the energy industry, it comes as no surprise that it's one of the most heavily regulated. To comply with government regulations, an energy company might have tens of thousands of documents that need to be physically stored, scanned or destroyed. While it's always important to keep digital backups, there are some requirements that demand physical storage of certain types of documentation.
Looking For Document Storage?
Look no further than Armstrong Archives! Our offsite record storage services and digital and electronic records management provide the security you need to protect your sensitive information in an organized manner. We also specialize in document scanning to help you get started with converting paper documents to digital files.
The following are things to consider if your company has a need to store hard-copy documentation off-site.
What Efficient Document Storage and Management Looks Like?
Efficient document storage and management is a seamless integration of advanced technology and tailored service. It's a world where every essential record is accessible at your fingertips, securely stored, and meticulously organized. Picture this – no more misplaced documents, no more frustrating search processes, and no more wasted time. Instead, you have a dynamic, digitized repository that supercharges your operational efficiency and transforms your document management into a growth catalyst for your oil and gas enterprise.
Pick-up
Select a document storage company that will pick up items that need to be stored. It might be tempting to load boxes into the back of an employee's pick-up truck for quick transport, but keeping documents secure in an enclosed truck will prevent road bumps and high winds from scattering important records about.
Organized Inventory Management
Consider what it would be like to access important documents if boxes aren't properly labeled. Utilize a company that will inventory items with barcoding. Combined with tracking software, barcoding allows for easy access to important documentation. Specifics regarding each box can be entered, stored and easily retrieved.
On-demand Scanning
If you need something fast─really fast─select a document storage company that offers on-demand scanning. They'll have the ability to find the needed document, scan it into a .pdf file and deliver it via e-mail in a matter of minutes.
Uninterrupted Online Access
Online, cloud-based access to your off-site documentation will allow for reporting, printing and pick-up scheduling.
Secure Shredding
Securely shred and destroy documents that are no longer needed with our document shredding service.
Room with a View
Use a document storage company that offers a comfortable area where you can retrieve and review needed documents. Sitting on a cement floor in a hot, stuffy warehouse will make you wish you'd used a company with a comfortable viewing area. It's an often overlooked feature, but very important, especially during the blistering Texas summer.
Quick On-Demand Delivery
If you need same day inventory delivery, use a company that can get needed documents in your hands fast. They'll probably have an early afternoon cut-off, so requesting an expedited, same-day delivery at five o'clock might mean you won't get your documentation until the next morning.
If you work in the energy sector and government regulations require the maintenance and prompt access of hard-copy documentation, contact Armstrong Archives today.
Why Should Oil & Gas Facilities Use Scanning and Storage Services?
Embracing scanning and storage services is not just an option for oil & gas facilities – it's a strategic imperative. As the energy sector becomes increasingly data-driven, having quick, secure access to accurate information becomes critical. Digitization not only streamlines record-keeping but also enhances data analysis, driving better decision-making and business outcomes. Moreover, it bolsters regulatory compliance and offers robust protection against data loss or breaches. So, why choose scanning and storage services? Because they're the fuel your oil & gas facility needs to power its success story.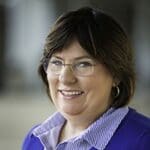 Posted By: Sherri Taylor – President/Managing Partner
Sherri Taylor is the Managing Partner and President of Armstrong Archives, one of the largest independent records and information management companies in the Dallas/Ft Worth area.