Is Offsite Storage for Your Business?
In today's business world, the growth and rapid pace in which technology is changing makes the need for a secure, information management program in place more critical than ever.
When you take advantage of the services offered by an offsite records storage company, you will notice an improvement in business operations, employee productivity, and protection from the risks and stress that come with an audit—or worse, a natural disaster. Research shows that 70% of businesses would fail within three weeks if their records were lost, so opting for offsite records storage should be considered.
Before making the decision to go offsite however, it is still wise that the following questions be addressed first: is offsite storage for your business?
Is Offsite Storage Right for Your Business?
Before making the decision to go offsite, however, it is wise that the following questions be addressed first to determine if offsite storage is right for your business.
Why is your business contemplating offsite record storage?
You should have clear goals/reasons in place as to how such a service will benefit your company. Are you looking to free up valuable office space? Are you implementing this as part of your disaster recovery plan? Do you have sensitive information that needs to be kept secure and away from unauthorized personnel?
Answering these questions is critical as it will not only help you determine whether offsite storage is right for you, but also inform the types of services you choose.
What type of record storage does your business need?
You need to determine the types of files you will be storing. Are you planning to store documents, media tapes, hard drives or other electronic media? Do you require fire protection and climate control? Do you require ongoing access to files? Are you planning to store records for a minimal time frame or long term? Again, your answers to these questions can help you determine the best course forward.
Questions to Ask a Records Storage Provider:
Once you have decided that your business will be storing records off-site in a secure records facility, it's crucial to do your research to ensure you choose the best records storage company for your requirements. After all, you are trusting in your off-site storage provider to protect your company's confidential information.
Will the provider provide references?
A credible records storage provider should present you with references. Good references are a mark of reliable service since they establish the benefits they provide through a neutral third party.
Does the records facility have trained employees with industry knowledge and expertise?
Usually you can locate certificates, company credentials, and experience directly on a website, but feel free to ask this question to confirm. It's important that the company you choose to work with consists of highly knowledgeable employees. Those employees should be well trained in best practices for records storage as well as the industry-specific protocols your particular business may require.
Does the company offer the range of services your business requires?
Be sure you have an understanding of services offered. Perhaps you also require document scanning and document destruction? Look for a provider that offers all three services for convenient records management. Doing so helps centralize your data management while safeguarding it against security breaches, disasters, and other losses. In addition, it can also facilitate access, making your operations more efficient.
Will the facility monitor your records with security features?
For your protection, the facility you use to store your records is fire resistant and equipped with a security system that is monitored 24 hours a day. Anything less than this poses a significant threat when it comes to the safety of your information.
Will the facility make it easy to access your own records?
One 2012 report indicated that the average interaction worker spends 20% of their time looking for internal information. While that time has improved over the years, many businesses still rely on inefficient systems for accessing their data.
In addition to making sure your records are secure, you also need to be able to access them whenever you need to, especially if you're looking for a long-term storage solution. Balancing security and quick access is always a challenge, but the right records storage facility will have established protocols for allowing you to view and use your records as needed. Those processes may consist of on-demand scanning, digital records management, and so on.
Offsite Records Storage Services You Can Trust
At Armstrong Archives Record Storage in Carrollton, TX, you can expect your records to remain protected and secure at all times. Our trained professionals strive to maintain the highest possible quality and efficiency with everything we do. For more information on our document storage and management solutions, please contact us at 972.914.2618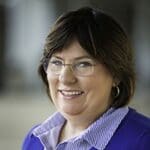 Posted By: Sherri Taylor – President/Managing Partner
Sherri Taylor is the Managing Partner and President of Armstrong Archives, one of the largest independent records and information management companies in the Dallas/Ft Worth area.