Your company's physical documents and files are absolutely vital to your ability to conduct business. But they can be cumbersome and bulky to store, taking up a great deal of space. Off site document storage is an ideal solution when it comes to managing corporate records safely.
Why? In some industries, losing important paperwork is both an ethical dilemma and often incurs legal repercussions. On top of these notable downsides, you'll lose the trust of your clients and, therefore, lose future business.
Partnering with an offsite data storage facility has many advantages for the small to medium sized business. Businesses who use offsite data storage find this level of data protection important when unforeseen events make disaster recovery necessary. If your business is not already using offsite storage services for paper records, it's a good idea to investigate how this additional layer of data protection can benefit you.
Here are 5 reasons why you should consider an off-site records storage facility:
Reclaim Your Office Space with Offsite File Storage
Filing cabinets full of stored documents and physical records take up space and make the storage and retrieval process almost impossible. If your company is large – or if you have been in business for a while – you likely need many file cabinets to store all your archived paper documents. Each cabinet requires about 15 square feet of space to be fully accessible, so storing your company's records and confidential information assets at your business is probably taking up a large chunk of your space. Imagine how much extra room you will recover by utilizing a records management facility for your data storage needs.
Offsite file storage presents a practical and efficient solution to this space conundrum. By delegating your archival needs to a dedicated records management facility, you can free up vital office space, streamline your document retrieval process, and foster a more productive work environment. Here is what your reclaimed space could look like in terms of tangible office improvements:
Expanded Work Areas:
With the file cabinets out of the way, you can allocate more room for your employees to work comfortably and productively.
Enhanced Collaboration Zones:
The extra space can be transformed into collaboration hubs, fostering creativity and teamwork.
Additional Meeting Rooms:
More room can be repurposed into meeting areas for internal discussions or client interactions.
Dedicated Relaxation Spaces:
An office lounge or a break room can contribute positively to employee well-being and satisfaction.
Records Storage Services Keep Private Data Private
Secure corporate records management requires a security system with locks, surveillance cameras, and so forth. Is your business set up to be a secure records storage facility? Probably not. Using an offsite document storage company puts the burden of security on the storage provider, who should have the knowledge, expertise, and resources to keep your important business documents secure. Be sure you choose a records storage provider, like Armstrong Archives, that is up to the task. Our locally owned, secure document storage facility has been one of the Dallas area's most trusted records management solutions for more than 20 years due to our strict security protocols.
Improve Business Continuity
We don't like to think about it, but sometimes disaster strikes, in the form of fire. Or your company may be the unfortunate victim of a natural disaster such as a flood, or tornado. Unplanned events like these at your business can damage or destroy records stashed in boxes in a spare office or in the garage closet. In this type of situation, disaster recovery can be a difficult task without offsite data storage.
On the other hand, man-made or natural disasters will probably not impact the records protected within the confines of a secure storage facility. Offsite data storage allows disaster recovery to take place quickly and smoothly, causing little disturbance to business continuity.
Our offsite climate-controlled storage can keep valuable company and client data protected from unexpected damage, allowing your business to get back on its feet faster after experiencing a loss. It's not fun to think about your business being affected by natural disasters of any kind, that's true. But it's even worse to try to recover data from physical files or other types of media that are ruined by fire or water damage when they could have been in secure storage offsite. Our facility is one of the best physical secure document storage companies you will find for records storage services.
Improve Cost Efficiency
Offsite storage is more cost efficient. Offsite storage solutions are more cost effective than portable storage or leasing extra office space. With offsite document storage solutions, you only pay for the exact number of file boxes kept at the records storage business and as your needs change, adjusting your level of service is a breeze. When you lease extra office space or a self-storage unit in which to store files, you have much less flexibility. If you outgrow your storage space, you will have to find additional offsite storage, or move your business records to a larger storage unit, and nobody wants to do that!
Improve Time Efficiency
When you choose a documents storage company for offsite records management services, you will save your company time. Offsite storage solutions are more time efficient than handling your own records. Employees will no longer have to spend time boxing up files and combing through them to find a paper document that is needed. It is estimated that managers spend up to four weeks per year searching for or waiting on mislabeled, misfiled, or otherwise "lost" paper records.
Offsite storage facilities reduce your company's time wasted looking for lost records down to zero. When you use offsite records storage, you will have quick access to your confidential documents electronically. Most document storage facilities have systems in place to allow them to locate and manage records quickly and efficiently. For example, at Armstrong Archives, we provide up to date file folder indexing, on-demand scanning, and online access to your digital documents in our secure records storage facility, making retrieval quick and easy – far simpler than storing documents yourself.
Bonus Reason: Document Storage Companies Ensure Compliance
Federal laws regulate the secure management and accessibility of data of companies as it pertains to employee and customer privacy. Left unchanged, you run the risk of a breach. Using the exceptional security of offsite records storage facilities makes maintaining compliance easier and more affordable. Healthcare, Legal and Finance all have requirements to preserve and maintain records.
Medical providers have always generated a huge amount of paper documents. Most of these records will be maintained for many years and federal regulations stipulate requirements that they be stored in a confidential manner. Health care providers who choose a reputable, HIPAA-compliant document storage company rather than a self storage unit are making a smart decision.
Similar to the medical field, financial institutions are required by law to maintain records for a certain length of time before they may be destroyed. Most banks and other financial institutions choose secure offsite storage solutions to handle their records management.
Law firms also have significant needs for offsite storage. While some legal documents retention guidelines are vague, certain state laws specify specific timeframes for how long certain legal files must be kept. While some law firms choose to keep older paper files stored in a self storage unit, many find that using secure records storage facilities is a cost-effective solution that provides many benefits.
It's pretty clear that offsite document storage is far superior to storing documents at the office or in a temporary storage facility. There are many document storage solutions to choose from, but not all of these storage facilities offer the personalized service and fair, sensible pricing that you will get at a small, independently owned and operated document management business like Armstrong Archives LLC. For more information about secure offsite document storage and records management, contact us today. goes here!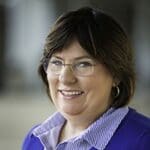 Posted By: Sherri Taylor – President/Managing Partner
Sherri Taylor is the Managing Partner and President of Armstrong Archives, one of the largest independent records and information management companies in the Dallas/Ft Worth area.