When acquiring a warehouse is not an option, companies need to make the right decision when partnering with a document storage and distribution service. From insurance businesses and mortgage brokers, to healthcare facilities and educational institutions, a quality and trustworthy distribution service helps ensure the success of the company. For this reason, it is essential that businesses make sure the warehouse and distribution service meets their unique needs.
Here at Armstrong Archives, we operate with a customer-focused approach in regards to our warehouse documents storage and distribution services. Companies who come to us quickly realize our reliability, as well as the great benefits we have to offer compared to other warehouse storage and distribution centers. So, what exactly is it that sets us apart?
Companies who partner with us for our elite products storage and distribution services receive:
A contract that is anti-long-term – our contracts are 90 days and then month to month!
Secured web access at no cost – with a safe and secure online system, companies easily access their electronic files instantly anywhere, any time.
Record storage services conducted at one central warehouse location that acts as a one-stop shop for your needs.
The highest level of customer service with quick responses and strong relationships.
A minimum storage cost of just $50 and no service minimum.
Reports at no cost!
No hidden fees!
Our document storage and distribution services are conducted in a way that gives our clients our right arm so they can operate worry-free. Shake hands with a distribution partner that's arm strong – Armstrong Archives!
We take care of the storage and distributing so that you can focus on other more important matters concerning your business. With us, you will
Save time by being freed from handling document storage and distribution tasks like document scanning in Fort Worth, TX.
Embrace the opportunity to operate much smoother with less storage and distribution responsibilities.
Use and pay for only the storage space you need for your company.
Save money by only utilizing the services you need specifically.
Save money on affordable service rates.
Save money by outsourcing the storage and distribution tasks.
If you are looking to partner with a document storage and distribution service you know is dependable and reputable, we at Armstrong Archives have a lot to offer. We take pride in helping our customers expand and improve through our first-class record management expertise. Call us today to get started!
Need to scan documents in Dallas, TX? Contact us for more information!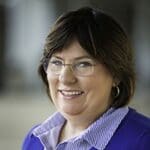 Posted By: Sherri Taylor – President/Managing Partner
Sherri Taylor is the Managing Partner and President of Armstrong Archives, one of the largest independent records and information management companies in the Dallas/Ft Worth area.